Homepage Info
How It Works
IMPORTANT COVID-19 UPDATE
To ensure the safety of our clients, sponsors and staff, this year we will accept gift cards only. We are not able to accept or distribute gift items or allow deliveries directly to families.  We know this is not the Christmas experience we all have come to love, but hope you understand. We plan to return to normal program operations in 2021.

DEADLINE TO POSTMARK GIFT CARDS OR DONATE ONLINE: DECEMBER 11 

Step 1: If you are a first time sponsor, or if it's been a few years, click "register" at the top to sign up as a sponsor. If you sponsored a family last year, you should be able to use the same log in and password.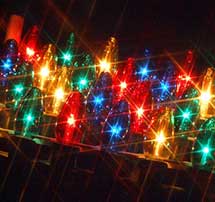 Step 2: Login with your user name and password, then choose "families" to view our list. You may filter the list by number of children and zip code. You will also be able to see the family size and age/gender of the family members. The list is updated in real time, and the families shown are all that we have available at the current time. If you do not see a family that matches your preferences, please check back regularly.

Step 3: Click "sponsor" for each family you want to help. Please note: your family selection is not final until you complete this step. If you want to help multiple families, repeat this step for each family you select.

Step 4: Check the email you provided for a confirmation message. If you do not see it, please check your spam / junk filter.

Step 5: Mail the gift card(s) for the family to our office OR Donate money through our website and we will purchase the gift card(s) for you. Please make sure you include the family # with your donation. There is no minimum amount required to donate; however, we recommend at least $25 per child, $50 per adult in the family. Ultimately, the amount you decide to give is completely up to you and any amount will be tremendously appreciated! If you have questions, contact us at christmas@ccdiobr.org, or call us at (225) 910-8921