How It Works
After a two-year hiatus, we're back with Christmas wish lists instead of strictly gift cards. We're excited to share this special time of year with you, and thank you for sponsoring a family.
In addition to families with children, we also have single adults and elderly who need your help, such as:
• refugees from Afghanistan, men and women who risked their lives to help our military
• a woman living at Sanctuary for Life awaiting the birth of her baby
• an elderly "juvenile lifer" spending his first Christmas outside of prison walls in decades
• a 65-year-old woman caring for her disabled daughter
Each family has a story. Each deserves to experience the joy of Christ's birth at Christmas.
Sponsor Timeline
12/5/22 Deadline to sign up to sponsor a family
12/7/22 Deadline for sponsors to mail gift cards or make a cash donation online
How it works: 
Step 1: If you are a first-time sponsor or if it's been a few years, click "Register" at the top to create a sponsor account. If you sponsored a family last year, you should be able to use the same login and password. If you have forgotten your password, you can reset it using the prompt on the page.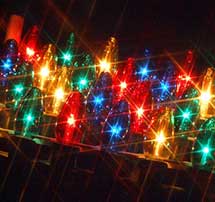 Step 2: Log in with your username and password, then choose "Families" to view our client list. You may filter the list by the number of family members and ZIP code. You will also see the age and gender of the family members. The list is updated in real-time, and the families shown are all we have available at the current time. Please check back regularly if you do not see a family that matches your preferences.
Step 3: Click "Sponsor" for each family you want to help. Please note: your family selection is not final until you complete this step. To support multiple families, repeat this step for each family you select.
Step 4: You will receive a confirmation email. Please check your spam/junk filter if you do not see it.  The email will include the following:
Family wish/needs list
Instructions for wrapping
Delivery dates & address
Click here to log in if you have an existing username and password.
Click here if you are a first-time sponsor to register.